Skin Care Products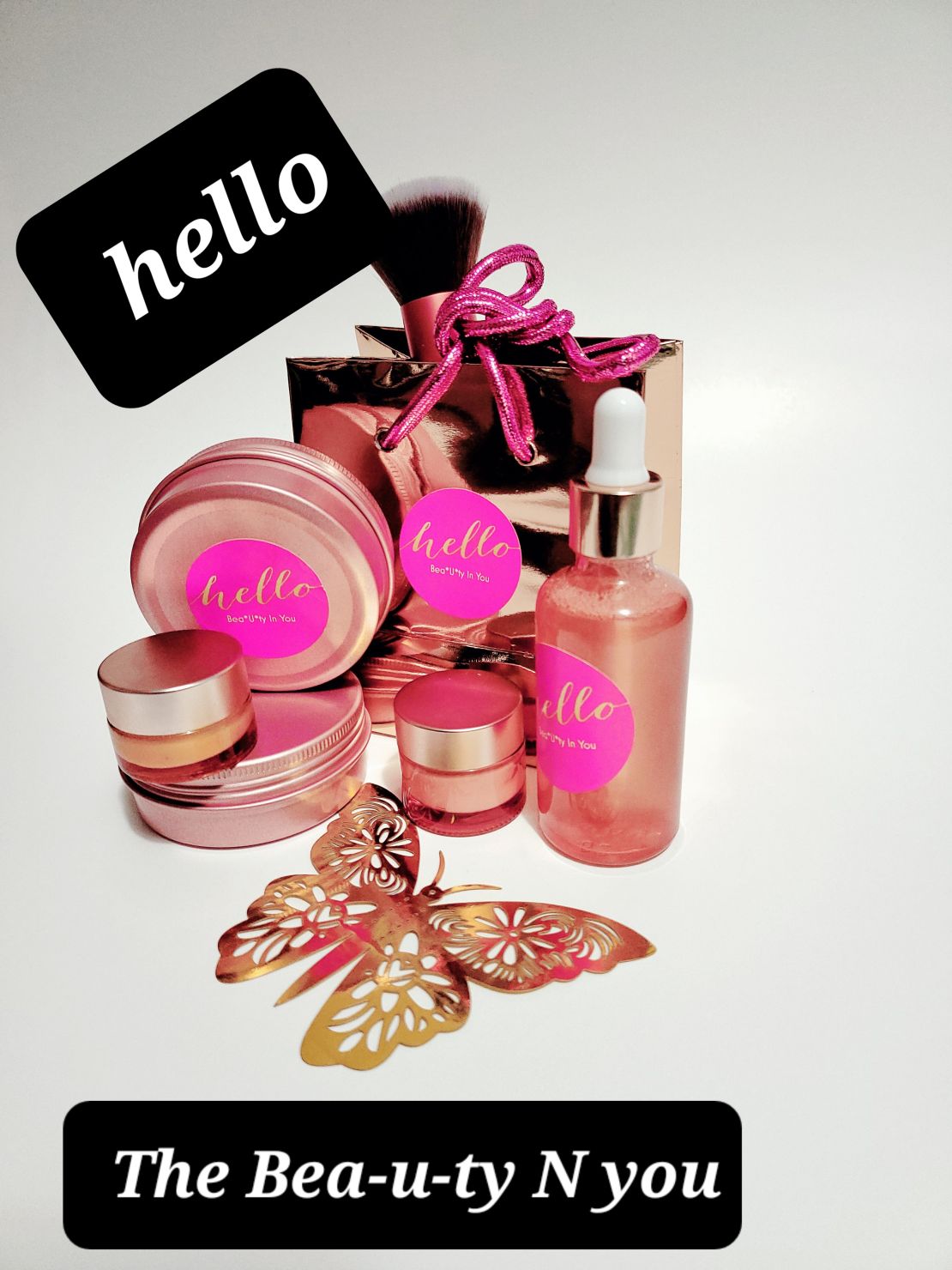 The BEA-U-TY N YOU facial skincare products are natural and hypoallergenic. These natural products are great for sensitive and non-sensitive skin. Treat yourself to natural skin care products for all skin types. Reveal the BEA-U-TY N YOU!
Made with:
Daily Face Wash- Green Soap
Exfoliating Facial Scrub- Cucumber & Coconut Powder
Detoxifying Facial Mask- Activating Charcoal and Coffee Grinds
Night-time Eye Cream- Turmeric, Coconut Powder, and Cucumber
Moisturizing Face Cream- Coconut Powder, and Vitamin E
Hydrating Toner- Rose Water
Body Butter- Shea Butter and Fragrance and Scented Oils
Lip Balm- She Butter and Food Flavoring
Body Scrub- Sugar or Salt, Vitamin Oil, Coconut Powder, & food flavoring or fragrance.
Beard Therapy- Vitamin Oil, Aloe, Shea Butter, Tea Tree, and Lavender Essential Oils
Bath Bombs- Clementine, Oatmeal, and Lavender!
Lemongrass Hand Cream- hypoallergenic silk cream with aloe and lemongrass
http://www.the-bea-u-tynyou1207.com
No claims, representations, or warranties, whether express or implied, are made by our company as to the safety, reliability, durability, and performance of our companies' products. Furthermore, our company accepts no liability whatsoever for the safety, reliability, durability and performance of any of our companies' products.