About Nicole LMT/Founder/Owner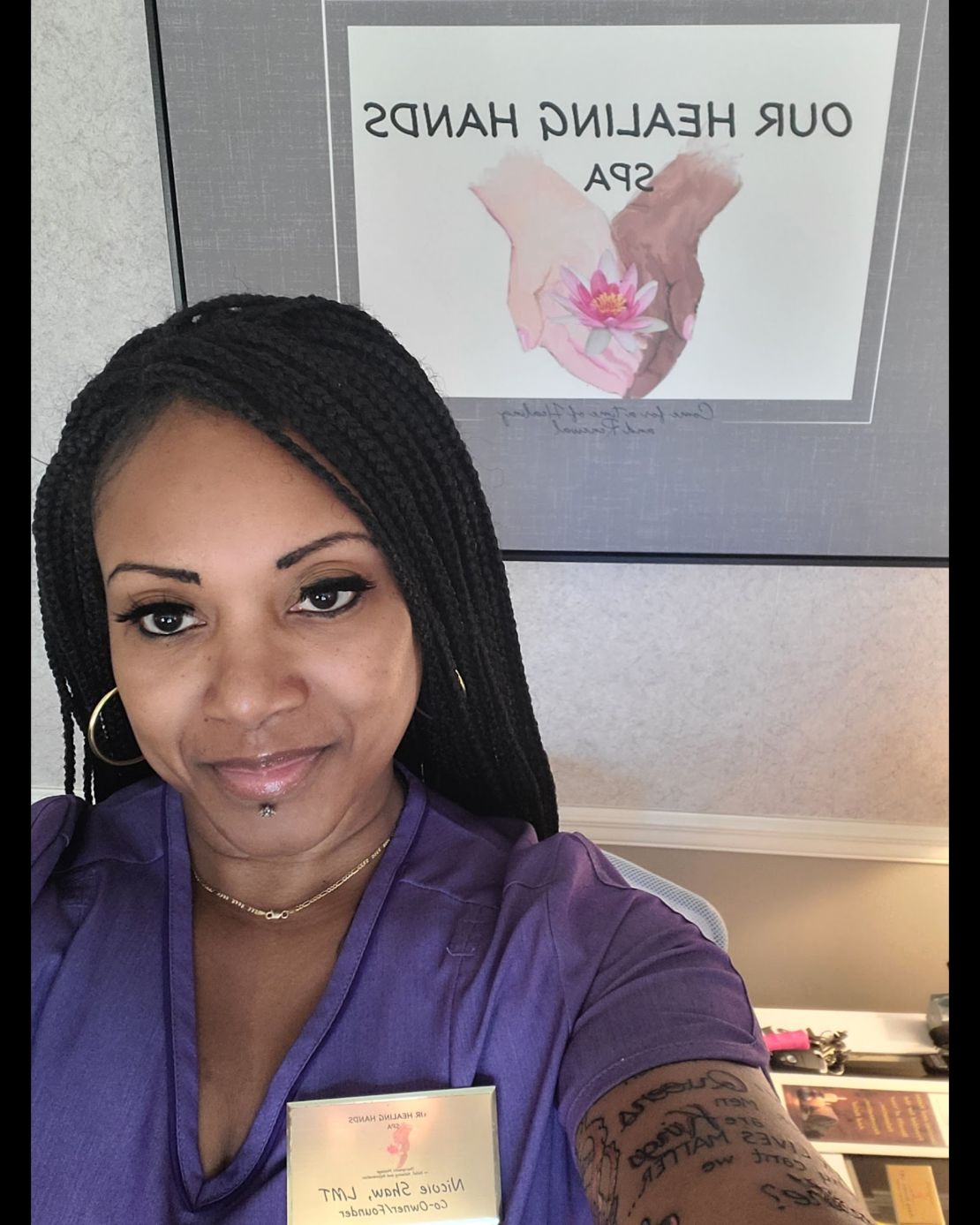 Hello, I am Nicole Shaw Licensed massage therapist and Co-Owner of Our Healing Hands and Owner and Creator of THE BEA-U-TY IN YOU Skin care. I have been in this business for 7 years and absolutely love what i do! I have a background in business Management with a minor in entrepreneurship. I am certified in Body Contouring, CPR / AED (Adult /Child /Infant) and Basic Life Support (Adult/ Child / Infant, Choking). I am from Buffalo New York also called the city of lights because of its close proximity to Niagara Falls. I attended The New York Institute of Massage Therapy where I earned my degree graduating with over 1100 credit hours. I am very passionate when it comes to massage therapy because of the joy it gives me to know I am making a difference in someone's life. I moved to Sylacauga in 2018 due to my grandmother becoming ill and my mother wanting to move here to be with my grandmother. I couldn't imagine being away from my mother so I too came to the Marble City, and it has not been regret at all. I am pleased that we are here to help the local and surrounding communities in natural healing and relaxation, So book an appointment and you also will have no regrets. I am looking forward to your visit!
Before booking your appointment, please see our Cancellation Policy.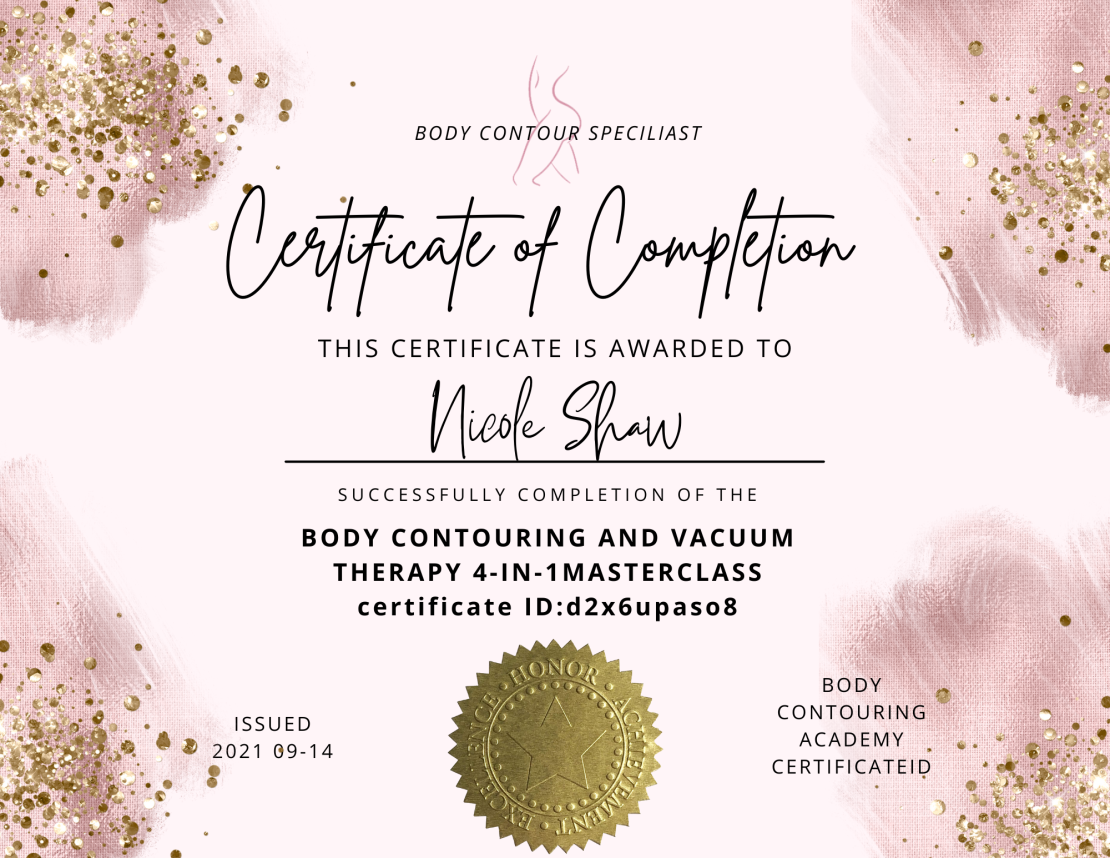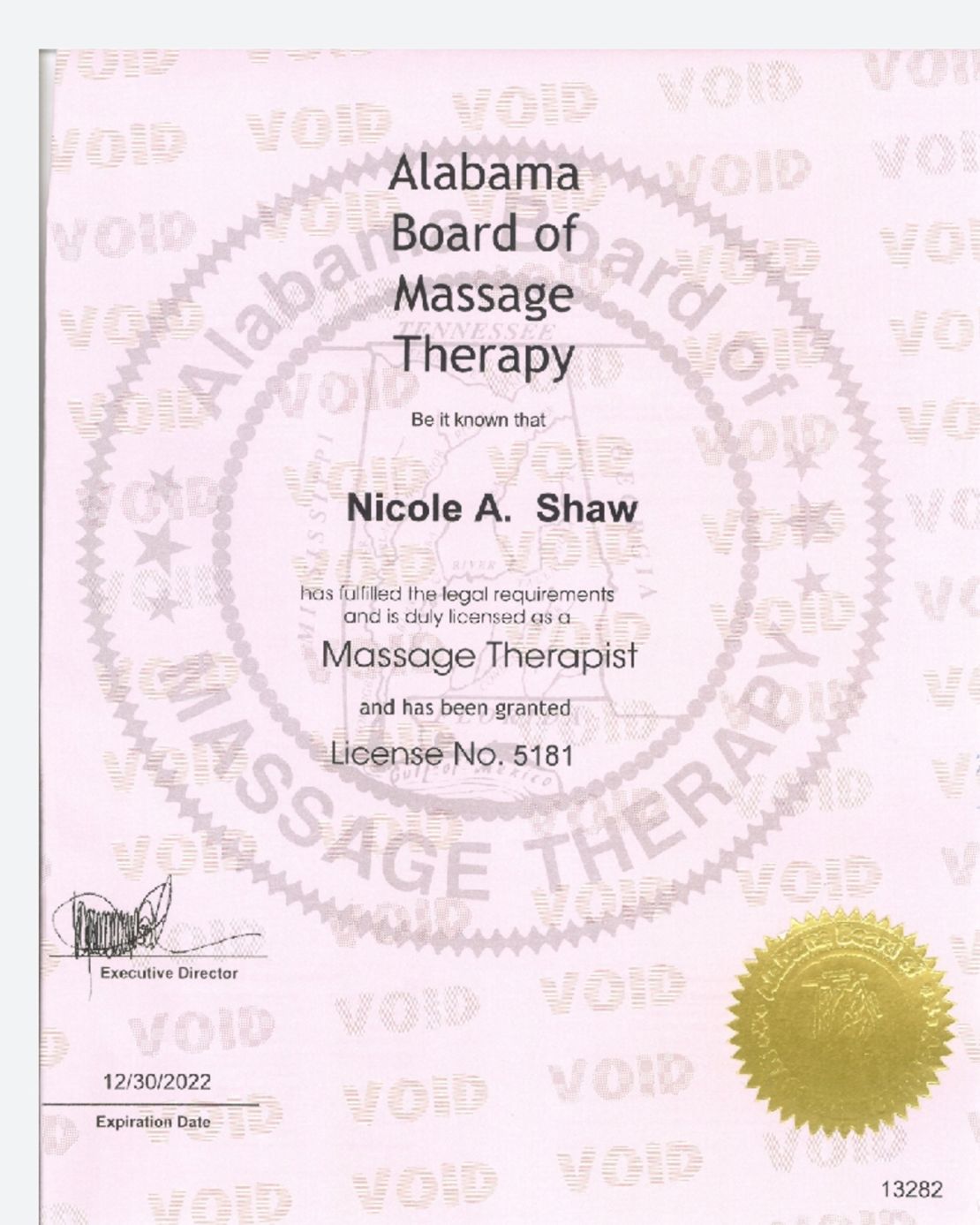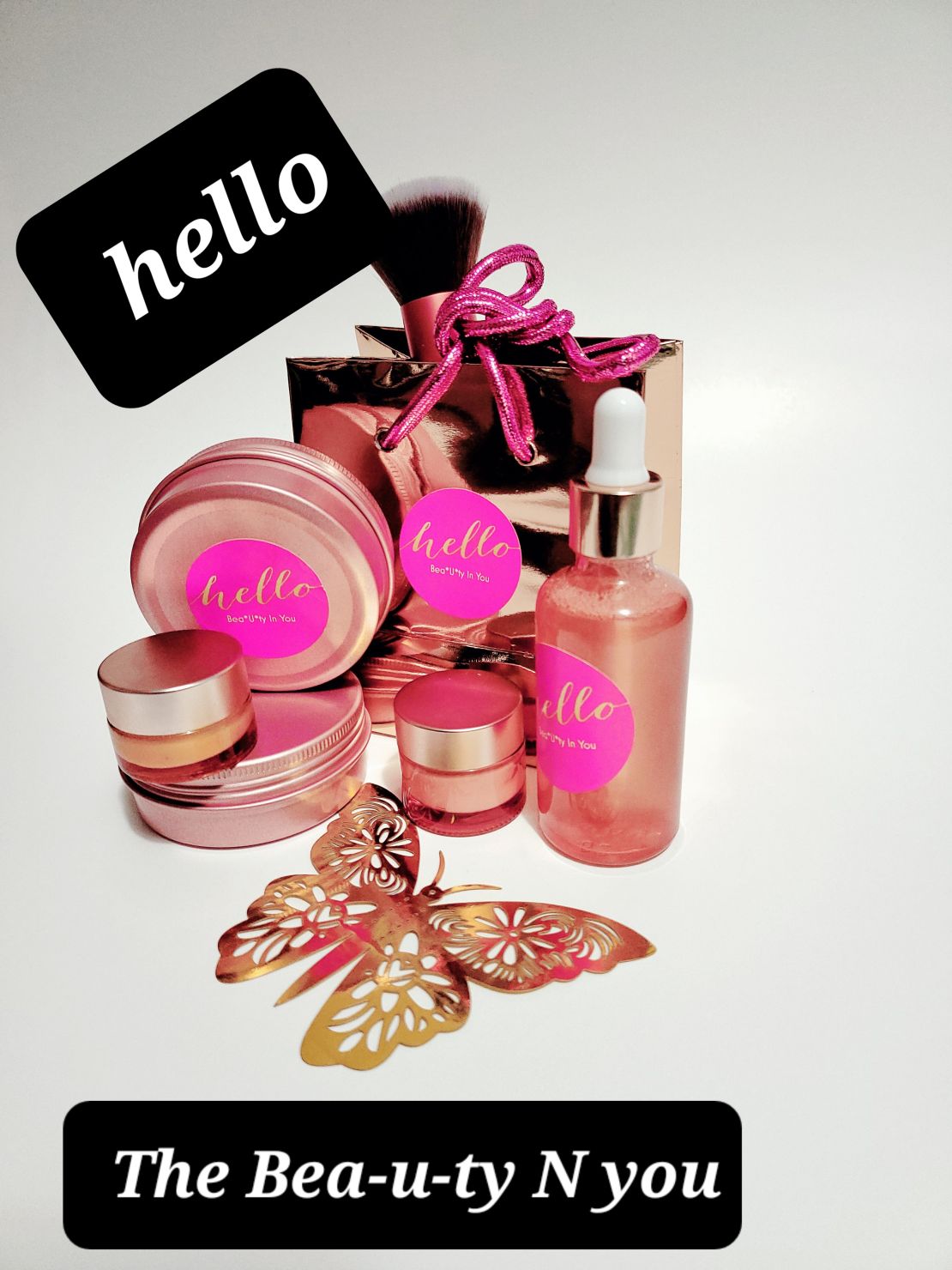 If you have any questions about any of the services please email Nicolelmtohh@gmail.com